Nature Cell Biology. Asymmetric inheritance of spindle microtubule-organizing centres preserves replicative lifespan.
Nucleic Acids Res. The Nup84 complex coordinates the DNA damage response to warrant genome integrity.
Diabetes. Transient PAX8 Expression in Islets During Pregnancy Correlates With Beta Cell Survival Revealing a Novel Candidate Gene in Gestational Diabetes Mellitus.
PNAS. Human mitochondrial degradosome prevents harmful mitochondrial R loops and mitochondrial genome instability.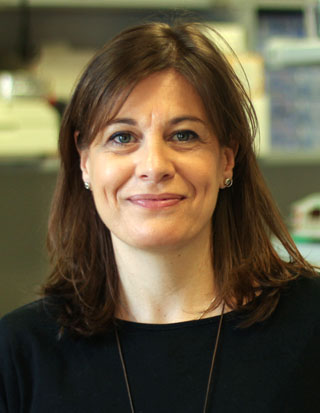 Anabel Rojas
Organogenesis and diseases of the pancreas and liver
Defects in organogenesis and pancreatic and liver function lead to debilitating diseases such as diabetes and liver cirrhosis. Our group is interested in understanding the molecular and cellular processes through which these organs form during embryonic development and how pancreatic and hepatic cells can regenerate after damage to adult tissue.
06 March 2020

Seminario

Enrique Martínez Pérez – Control of chromosome structure and function during meiosis