Genes Dev. UAP56/DDX39B Is a Major Cotranscriptional RNA-DNA Helicase That Unwinds Harmful R Loops Genome-Wide.
Nature Cell Biology. Asymmetric inheritance of spindle microtubule-organizing centres preserves replicative lifespan.
Aging (Albany NY). Inadequate control of thyroid hormones sensitizes to hepatocarcinogenesis and unhealthy aging.
EMBO Rep. The DNA damage response acts as a safeguard against harmful DNA-RNA hybrids of different origins.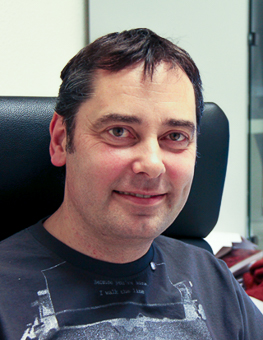 Ralf Erik Wellinger
Mitochondrial Plasticity and Replication
The genetic material including mitochondrial, telomeric and nucleolar (ribosomal) DNA is constantly exposed to endogenous or exogenous stress. We are particularly interested in the factors and molecular pathways causing genome instability, disease and premature aging.
01 September 2020

Seminario

Por cuestiones de seguridad sanitaria se cancelan todos los seminarios hasta nuevo aviso.