eLife. DNA-RNA hybrids at DSBs interfere with repair by homologous recombination.
Nature Communications. Harmful R-loops are prevented via different cell cycle-specific mechanisms.
Nature Communications. Two parallel pathways connect glutamine metabolism and mTORC1 activity to regulate glutamoptosis.
Nature Communications. ADAR-mediated RNA editing of DNA:RNA hybrids is required for DNA double strand break repair.
Nature Communications. CENP-V is required for proper chromosome segregation through interaction with spindle microtubules in mouse oocytes.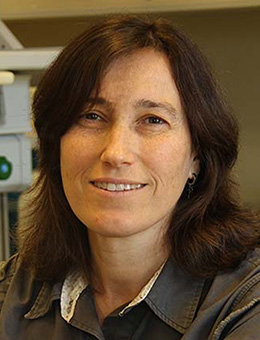 Cintia Roodveldt
Misfolding proteins, molecular chaperones and immune dysregulation in neurodegenerative disease
Protein misfolding diseases, e.g. Parkinson's, Alzheimer's and ALS, are incurable neurodegenerative disorders characterized by the aberrant aggregation of specific proteins in the brain or CNS, leading to neuron death. Even the pathogenic mechanisms are still poorly understood, dysregulated immune responses are thought to play a major role. The aim of  our research is to elucidate the roles and molecular mechanisms of misfolding proteins and immunofunctional heat-shock proteins in immune dysregulation associated to these disorders.
The schedule of Cabimer's 2023-2024 seminars will be published in September, but you can see
here
the list of this year's seminars.