Nature Genetics. The SWI/SNF chromatin remodeling complex helps resolve R-loop-mediated transcription–replication conflicts.
Theranostics. The metabesity factor HMG20A potentiates astrocyte survival and reactive astrogliosis preserving neuronal integrity.
The EMBO Journal. BRCA2 promotes R‐loop resolution by DDX5 helicase at DNA breaks to facilitate their repair by homologous recombination.
eLife. TRIM37 prevents formation of centriolar protein assemblies by regulating Centrobin.
Nature Communications. TGFβ promotes widespread enhancer chromatin opening and operates on genomic regulatory domains.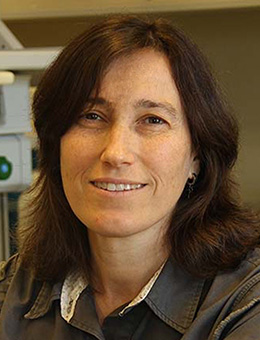 Cintia Roodveldt
Misfolding proteins, molecular chaperones and immune dysregulation in neurodegenerative disease
Protein misfolding diseases, e.g. Parkinson's, Alzheimer's and ALS, are incurable neurodegenerative disorders characterized by the aberrant aggregation of specific proteins in the brain or CNS, leading to neuron death. Even the pathogenic mechanisms are still poorly understood, dysregulated immune responses are thought to play a major role. The aim of  our research is to elucidate the roles and molecular mechanisms of misfolding proteins and immunofunctional heat-shock proteins in immune dysregulation associated to these disorders.
25 June 2021

Seminario

Hugo Guerrero-Cazares – Impact of the subventricular zone on glioblastoma aggressiveness

09 July 2021

Seminario

Peter Askjaer – Principles and consequences of spatial organization of the genome