Genes Dev. UAP56/DDX39B Is a Major Cotranscriptional RNA-DNA Helicase That Unwinds Harmful R Loops Genome-Wide.
Nature Cell Biology. Asymmetric inheritance of spindle microtubule-organizing centres preserves replicative lifespan.
Aging (Albany NY). Inadequate control of thyroid hormones sensitizes to hepatocarcinogenesis and unhealthy aging.
EMBO Rep. The DNA damage response acts as a safeguard against harmful DNA-RNA hybrids of different origins.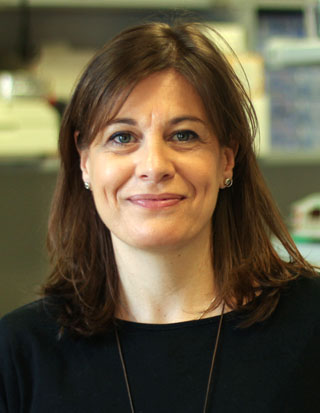 Anabel Rojas
Organogenesis and diseases of the pancreas and liver
Defects in organogenesis and pancreatic and liver function lead to debilitating diseases such as diabetes and liver cirrhosis. Our group is interested in understanding the molecular and cellular processes through which these organs form during embryonic development and how pancreatic and hepatic cells can regenerate after damage to adult tissue.
The schedule of Cabimer's 2020-2021 seminars will be published in September, but you can see
here
the list of this year's seminars.