Genes Dev. UAP56/DDX39B Is a Major Cotranscriptional RNA-DNA Helicase That Unwinds Harmful R Loops Genome-Wide.
Nature Cell Biology. Asymmetric inheritance of spindle microtubule-organizing centres preserves replicative lifespan.
Aging (Albany NY). Inadequate control of thyroid hormones sensitizes to hepatocarcinogenesis and unhealthy aging.
EMBO Rep. The DNA damage response acts as a safeguard against harmful DNA-RNA hybrids of different origins.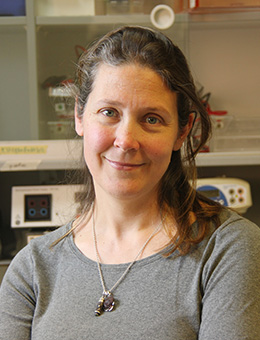 Tatiana García Muse
DNA damage response during meiosis
Genomic DNA is under constant attack from both endogenous and exogenous DNA damaging agents. Without proper repair the resulting DNA damages would lead to alteration of genomic structure thus affecting the faithful transmission of genetic information. In addition, defects during meiosis lead to aneuploidy, an extreme kind of genetic instability associated with fertility problems, miscarriages and mental retardation syndromes. I use the Caenorhabditis elegans model organism to address the impact of DNA damage on genome stability in meiotic cells.
The schedule of Cabimer's 2020-2021 seminars will be published in September, but you can see
here
the list of this year's seminars.