Nucleic Acids Res. The Nup84 complex coordinates the DNA damage response to warrant genome integrity.
Cell Rep. A Meiotic Checkpoint Alters Repair Partner Bias to Permit Inter-sister Repair of Persistent DSBs.
Diabetes. Transient PAX8 Expression in Islets During Pregnancy Correlates With Beta Cell Survival Revealing a Novel Candidate Gene in Gestational Diabetes Mellitus.
PNAS. Human mitochondrial degradosome prevents harmful mitochondrial R loops and mitochondrial genome instability.
Cell Reports. The Helicase PIF1 Facilitates Resection over Sequences Prone to Forming G4 Structures.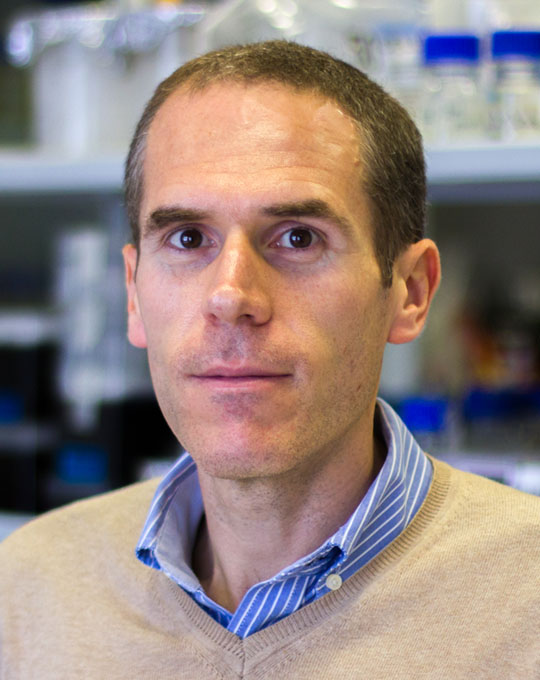 Fernando Monje
Cell division control
Advancing in our knowledge about cell division is essential in order to better understand the development of diseases that arise as a consequence of an incorrect regulation of this process, such as cancer. Our group is particularly interested in unveiling the signaling pathways that orchestrate cell cycle progression, as well as in deciphering the molecular mechanisms by which the main cellular checkpoints regulate this process to ensure the fidelity of chromosome segregation.
The schedule of Cabimer's 2019-2020 seminars will be published in September, but you can see
here
the list of this year's seminars.