Genes Dev. UAP56/DDX39B Is a Major Cotranscriptional RNA-DNA Helicase That Unwinds Harmful R Loops Genome-Wide.
Nature Cell Biology. Asymmetric inheritance of spindle microtubule-organizing centres preserves replicative lifespan.
Aging (Albany NY). Inadequate control of thyroid hormones sensitizes to hepatocarcinogenesis and unhealthy aging.
EMBO Rep. The DNA damage response acts as a safeguard against harmful DNA-RNA hybrids of different origins.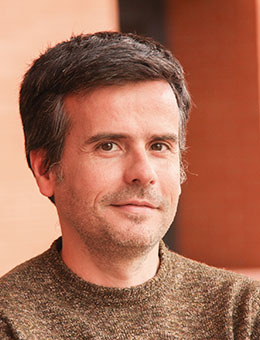 Pablo Huertas
DNA double strand break repair and human disease
Our lab focuses in the understanding on how cells deal with broken chromosomes. Indeed, unbalanced repair of DNA breaks lead to the accumulation of genomic alterations, a phenomenon known as genomic instability that is at the root of the development of several diseases, including cancer and some rare syndromes.
01 September 2020

Seminario

Por cuestiones de seguridad sanitaria se cancelan todos los seminarios hasta nuevo aviso.