Genes Dev. UAP56/DDX39B Is a Major Cotranscriptional RNA-DNA Helicase That Unwinds Harmful R Loops Genome-Wide.
Nature Cell Biology. Asymmetric inheritance of spindle microtubule-organizing centres preserves replicative lifespan.
Aging (Albany NY). Inadequate control of thyroid hormones sensitizes to hepatocarcinogenesis and unhealthy aging.
EMBO Rep. The DNA damage response acts as a safeguard against harmful DNA-RNA hybrids of different origins.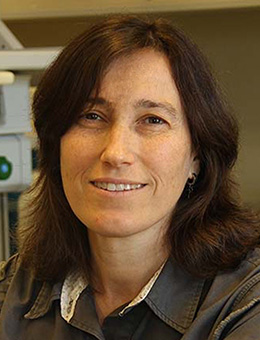 Cintia Roodveldt
Misfolding proteins, molecular chaperones and immune dysregulation in neurodegenerative disease
Protein misfolding diseases, e.g. Parkinson's, Alzheimer's and ALS, are incurable neurodegenerative disorders characterized by the aberrant aggregation of specific proteins in the brain or CNS, leading to neuron death. Even the pathogenic mechanisms are still poorly understood, dysregulated immune responses are thought to play a major role. The aim of  our research is to elucidate the roles and molecular mechanisms of misfolding proteins and immunofunctional heat-shock proteins in immune dysregulation associated to these disorders.
01 September 2020

Seminario

Por cuestiones de seguridad sanitaria se cancelan todos los seminarios hasta nuevo aviso.