Nature Genetics. The SWI/SNF chromatin remodeling complex helps resolve R-loop-mediated transcription–replication conflicts.
Theranostics. The metabesity factor HMG20A potentiates astrocyte survival and reactive astrogliosis preserving neuronal integrity.
The EMBO Journal. BRCA2 promotes R‐loop resolution by DDX5 helicase at DNA breaks to facilitate their repair by homologous recombination.
eLife. TRIM37 prevents formation of centriolar protein assemblies by regulating Centrobin.
Nature Communications. TGFβ promotes widespread enhancer chromatin opening and operates on genomic regulatory domains.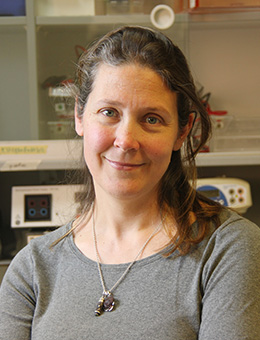 Tatiana García Muse
DNA damage response during meiosis
Genomic DNA is under constant attack from both endogenous and exogenous DNA damaging agents. Without proper repair the resulting DNA damages would lead to alteration of genomic structure thus affecting the faithful transmission of genetic information. In addition, defects during meiosis lead to aneuploidy, an extreme kind of genetic instability associated with fertility problems, miscarriages and mental retardation syndromes. I use the Caenorhabditis elegans model organism to address the impact of DNA damage on genome stability in meiotic cells.
25 June 2021

Seminario

Hugo Guerrero-Cazares – Impact of the subventricular zone on glioblastoma aggressiveness

09 July 2021

Seminario

Peter Askjaer – Principles and consequences of spatial organization of the genome